Digital + print
annual
75€70€
(0,19€ per day)
Subscribe
Give the gift of a subscription
Buy a magazine subscription voucher and give it as a gift to whoever you want.
View gift certificates
All the contents of Omnes,
at your fingertips

Access
unlimited
You will be able to read any article published in Omnes, without limit.

Magazine
Omnes
You will have unlimited access to read Omnes magazine on your device.

Newsletter
weekly
You will receive every week the news that have marked the news.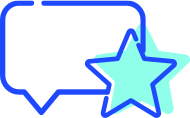 Forums
Omnes
You will be able to participate in face-to-face and online forums with our guests.