The Salesian community of Algeciras reported at mid-afternoon that Antonio Rodriguez Lucena, the Salesian attacked yesterday by a radical Islamist, "is recovering from his wounds and is awaiting medical discharge". Shortly after, they shared the photo that heads this information with the news that the parish priest of San Isidro de Algeciras was already in the community "wrapped by his brothers".
The community and the entire Salesian family of Algeciras has expressed "the strongest condemnation of all forms of violence, which can have no place in the society in which we live, and continues to pray for the eternal rest of Diego Valencia, the sacristan of the Church of La Palma, a very dear and dedicated person".
At the same time, he wishes to "show our closeness and affection to his family, and the diocese of Cadiz and the society of Campo de Gibraltar so that, together, we remain committed to the pursuit of the common good".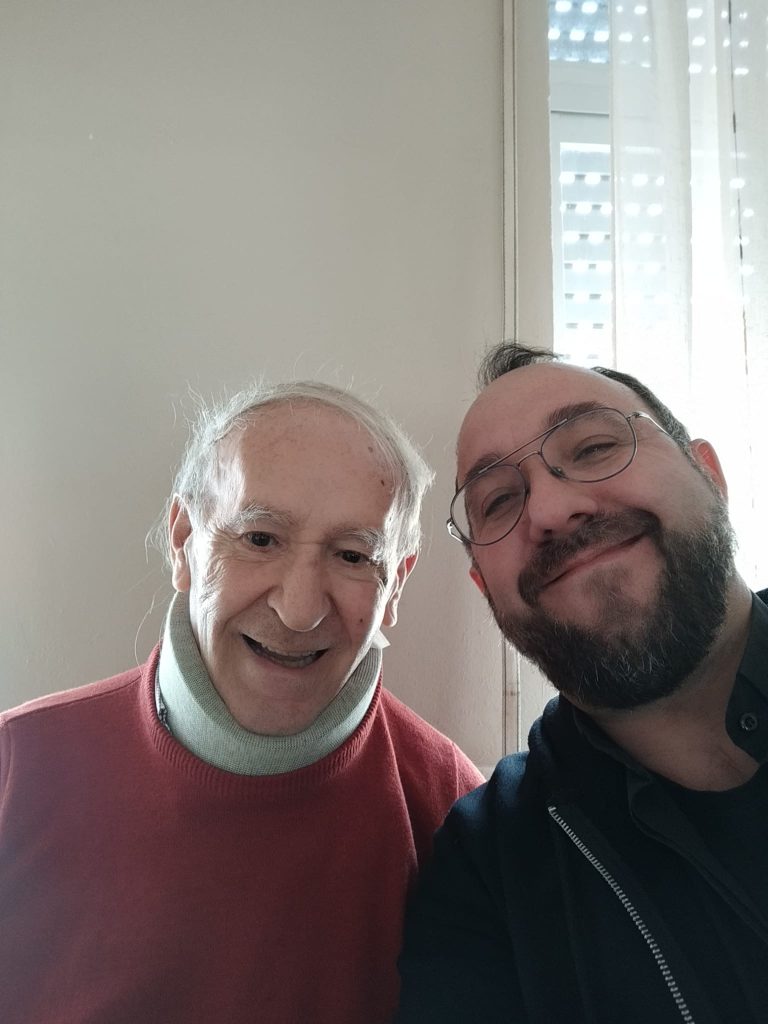 In the photographs to which Omnes has had access, we can see the Salesian Antonio Rodriguez Lucena with his community, and in the other one the same Salesian with Toño, priest of the parish of El Pilar, who is in charge of the formation of the Effetá El Pilar group in Madrid, and who is currently in Algeciras.
Toño commented that "Don Antonio returned home with a fright in his body, a lot of stitches in his neck, and a story to assimilate. But look at his smile. That comes from faith".
"In conversations with Juan Francisco Huertas, director of the Salesian communityAntonio Rodriguez himself said that 'thank God everything has passed and I am waiting to be discharged, to continue celebrating the feast of St. John Bosco'".
In addition, "he thanked the many expressions of affection and messages of interest in his health. The Salesian asked for "a lot of tranquility, which I have, and let us never lose heart because the one who animates our life is always God and Mary Help of Christians".
The General Secretary Francisco César García Magán, this morning strongly condemned the murder of Diego Valencia, and pointed out, however, that "we cannot and should not demonize collectives or groups in general" as a result of these crimes.
The author
Francisco Otamendi