The Sanctuary of Torreciudad celebrated today the 30th Marian Family Day, which brought together nearly nine thousand pilgrims from all over Spain. The participants joined in Pope Francis' request that their homes be "seeds of coexistence, participation and solidarity".
Families have prayed for the end of the war in Ukraine and have joined in an emotional applause to a group of 30 Ukrainian refugees who arrived from Selva del Camp (Tarragona) and welcomed by the NGO Coopera Acción Familiar and for SOS Ukraine.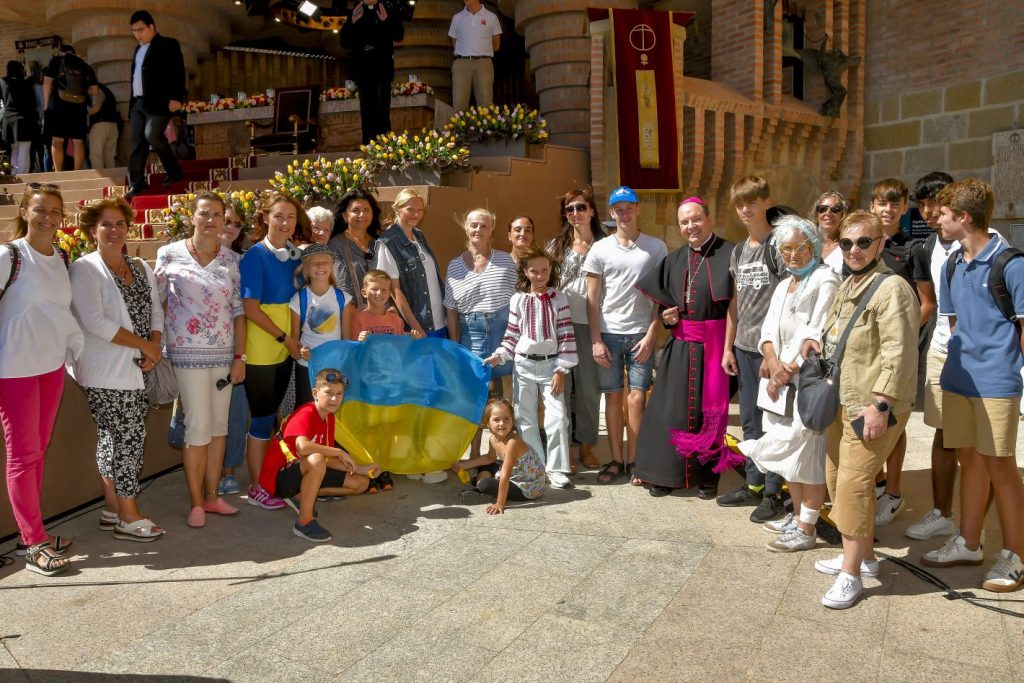 The attendees arrived in Alto Aragón to participate in the multitudinous Eucharist presided over by the Bishop of Vitoria, Juan Carlos Elizalde, and celebrated on the esplanade of the sanctuary. During the celebration the choirs of the schools Tajamar (Vallecas, Madrid) and Alborada (Alcalá de Henares) sang.
At the end, the rector of Torreciudad, Ángel LasherasThe Pope read a message addressed to families in which he asked them to be "the welcoming face of the Church, to build big-hearted families that transmit the faith and rebuild the fabric of society". Before concluding the message with his apostolic blessing, Pope Francis prayed that they "do not forget him in their prayers for his mission at the head of the whole Church".
A family project
In his homily, the Bishop of Vitoria encouraged each attendee to consider before the beginning of the school year, "the family project", to "rescue the promise of happiness that God made to you in your family and that helps you in the face of conflicts, illnesses, debts, separations, absences and deceased".
Bishop Elizalde stressed to the parents that "life is great because of the people we accompany, it is a treasure because of the people who grow up with you". He asked to value "the small and the fragile, where the maturity of the family is at stake in a society that tends to opt for the throwaway culture".
Finally, he encouraged us to avoid arguments, blaming or dirty laundry: "we poison ourselves," he said, "when we look for culprits. And he asked himself: "Where do I have to help, who needs me, what are they crying out for, what is my contribution going to be this year?