We see her daily, or if not, at least frequently. We pray to her and we pray to her. We marvel at the Love nailed to the nail, but how far we are, at times, from embracing her, from embracing the cross, from melting into that unexplained pain.
Perhaps that is why we Christians are the first ones who, upon seeing this embrace become a reality in one of our fellow men, are moved and feel small, scarce in love for the cross, the real one, the one that hurts, the one that pierces the chest, the hands and the feet.
Shocked, like so many others, by the example of that mother who embraces the one who, involuntarily, has brought forward the march to heaven of a daughter. Like the Virgin at the foot of the cross, she too embraces pain, her own and that of others.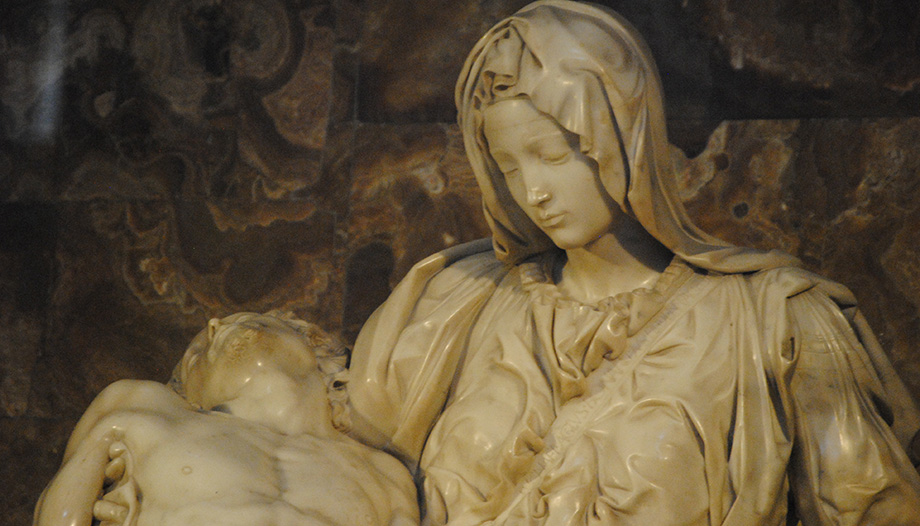 I was reading on a social network the reflection of another woman, another mother, another person who struggles every day in her life of faith and who, before this immense embrace, wondered what wood Christians were made of, that Christian mother who embraces the pain of her pain. And she answered: "of the wood of the cross".
Like wood, this strength, this integrity does not come overnight. It has been watered, growing, strengthening in each knot: in each small surrender, in each prayer in the face of the incomprehensible, in each act of unnoticed generosity. From this wood of which we all share, watered by the blood of Christ, is born acceptance in the face of an unintelligible mystery such as the "absurd" death of a little girl.
And from that wood, from that Cross that, at times, we prefer to look at from afar, we must be today, each one of us, the new Cyrenians.
The author
Maria José Atienza
Editor-in-Chief at Omnes. Degree in Communication, with more than 15 years of experience in Church communication. She has collaborated in media such as COPE or RNE.