Related

Two proposals to watch from the living room 
SAS: ROGUE HEROES
Creator: Stephen Knight
Cast: Connor Swindells, Jack O'Connell, Alfie Allen, Sofia Boutella
HBO-MAX Series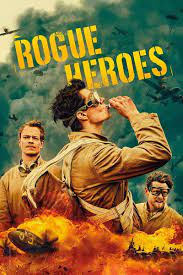 During the Second World War, on the African front, a couple of British army officers try to turn the tide of the war and end up creating a chaotic and anarchic commando regiment to parachute into the desert and destroy German supply lines.
SAS: Rogue Heroes is a first-rate historical drama series, created by the BBC with an ace master of ceremonies, Steven Knight (Peaky Blinders), depicting the origins of the British Army Special Air Service (SAS) during the Western Desert Campaign of World War II.
Based on real events, the series combines adventure, romance, war and history in a popcorn mix with a good script, a great sense of humor, and a few too many violent or sexual details. All this sweetened with a cinematic soundtrack.
God's crooked lines
Director: Oriol Paulo
Screenplay: Oriol Paulo, Guillem Clua, Lara Sendim
Original story: Torcuato Luca de Tena
Music: Fernando Velázquez
AT THE MOVIE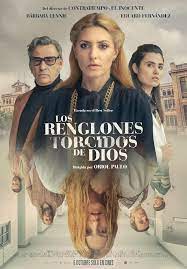 Adapted from the novel of the same name by Torcuato Luca de Tena, nominated for 6 goyas, and filling movie theaters two months after its premiere, Los Renglones Torcidos de Dios has been a surprise of a super-production that has survived a shooting in the covid period and shows a superb excellence in all its technical aspects, especially in its direction and interpretations.
The story begins when Alice, a private investigator, enters a psychiatric hospital under the pretense of paranoia. As a good thriller, her objective (to solve the death of an inmate under suspicious circumstances) will be hindered by the reality she will face in her confinement, which will exceed her expectations and will question her own sanity.
The author
Patricio Sánchez-Jáuregui
Related

Two proposals to watch from the living room