Book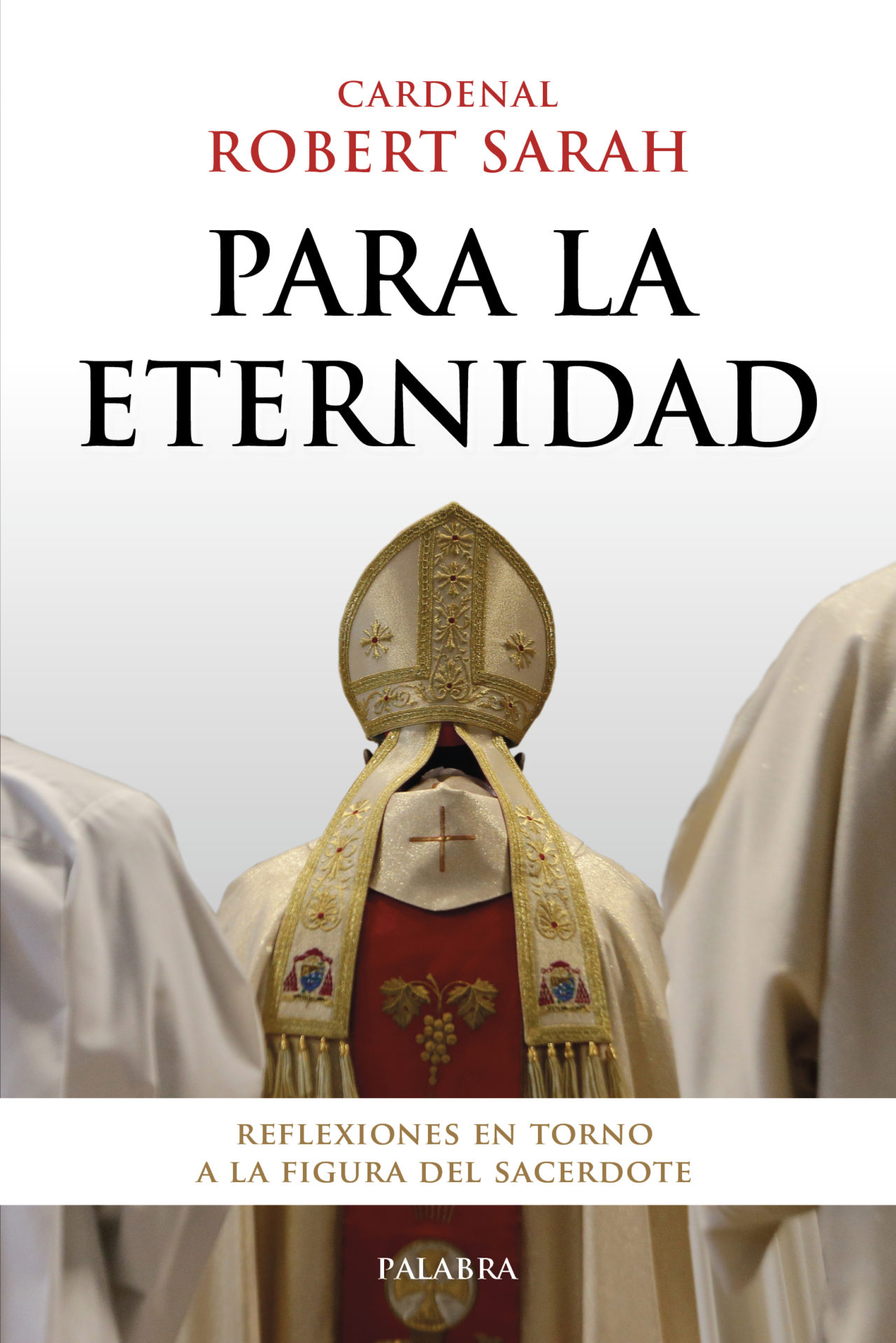 TitleFor eternity
AuthorRobert Sarah
Pages: 287
Editorial: Word
City: Madrid
Year: 2022
Cardinal Robert Sarah is presenting a new book on the figure of the priest. The Guinean, a priest since 1969, was appointed Archbishop of Conakri at the age of 34. John Paul II called him to the Roman Curia in 2001, where he held several high positions. Benedict XVI created him a cardinal in 2010, and in 2014 Francis appointed him Prefect of the Congregation for Divine Worship and the Discipline of the Sacraments, where he has been until June 2020. On May 8, 2021, Pope Francis appointed him a member of the Congregation for Oriental Churches.
In this new book, which the African Cardinal devotes to "to all seminarians throughout the world".The purpose of this book is to give concrete answers to questions about the priesthood, based on various texts of saints, popes and some other authors. "We must look reality in the face: the priesthood seems to be reeling. Some priests are like sailors on a ship violently tossed by a hurricane. They lurch and lose their balance.".
The author of In the Service of Truth, From the Depths of Our Hearts, The Power of Silence, God or Nothing and It's Getting Late and Getting Dark.The book uses great spiritual authors such as St. Augustine, St. Gregory the Great, St. John Chrysostom, St. Catherine of Siena, St. John Paul II, St. John Henry Newman, Pius XII, Benedict XVI and Pope Francis. The common thread is the reflection on the marvelous gift of the priesthood and the participation in the priesthood of Jesus Christ: "It is evident"Cardinal Sarah states in the introduction to his book, "that the holiness that must shine in the priesthood is born of the holiness of God. Priests must become perfect and holy in the image of Jesus Christ.".
Sarah shows her remarkable concern by offering this volume, in a simple, brief way, accessible to all. "A book whose aim is for priests to rediscover their profound identity, for the people of God to renew their way of looking at them.". The style of the Guinean cardinal is already well known, profound and at the same time accessible. After reading it, it is clear that it is addressed primarily to priests, but that any Christian can read and apply the teachings of the saints, men and women, laity and clergy, to whom Sarah "gives the word".