Cardinal Peter K. Turkson, Prefect of the Dicastery for Human Development, spoke at the first virtual meeting of the World Economic Forum, traditionally held in Davos, Switzerland. Turkson.
The most prestigious economic forum
The Davos Forum is an event where political, business and financial leaders from around the world discuss global problems and trends and make proposals to address them. The prestigious meeting is convened by the World Economic Forum foundation, founded by German economist and businessman Klaus Schwabis also adapted to the circumstances of the pandemic. The annual meeting will be held this year in Singapore from May 25 to 28, and this week has had a virtual prelude in which it also Cardinal Turkson participated. Turkson.
The Forum has been approached in an unusual way, practically taking for granted that 2020 has been a lost year for the world economy. The title Rebuilding the world after the pandemic The assembly will follow a common thread.
Two worlds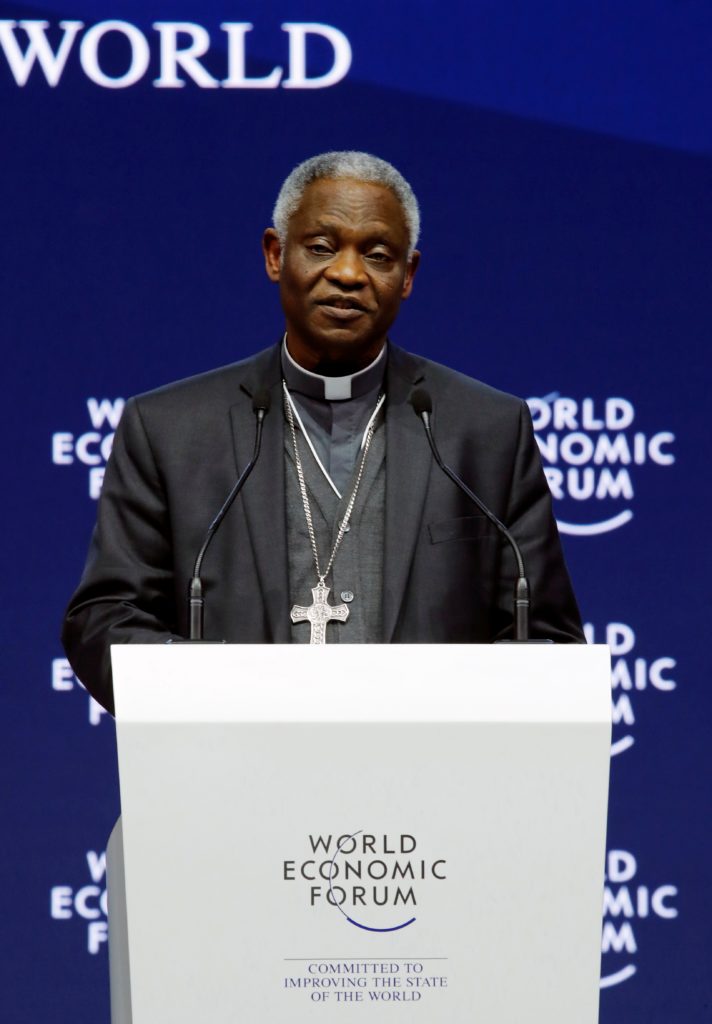 In this context, the Cardinal Prefect of the Dicastery for Human Development has assured that ".There is a world that can have its groceries delivered to its home, avoiding the danger of crowds, and another that, if it wants to eat, must procure food in person at markets where there are no predefined distances. More simply, there is a world that has a house in which to keep the family safe and another world that does not have this security. because he does not have, or no longer has, a home worthy of the name and a job to pay for it.".
Turkson has called for "access for allThe "vaccine and anti-viral drugs, especially for the poorest countries, as Pope Francis has already called for. "We are seeing how governments focus only on their own people and then on others.", noted the cardinal, who responded to a series of questions.
Exploring alternative therapies
"Several countries also have the capacity to produce drugs and if intellectual property were to be relaxed they could bring production to the local level"reducing the impact of contagion. Faced with new strains of the virus, the cardinal points out that, if we could "explore some alternative therapies, this could help manage the emergency and reduce mortality rates.".
Finally, Card. Turkson has insisted on the idea that Francis has been preaching since before the pandemic: "When we talk about the dignity of the human person, we cannot compromise and must defend it.". "At a certain point"concludes the cardinal, "we are trying to create a platform with social economic policies"capable of "care for each other, because the human family is a single interconnected family.". And the practice of solidarity, of "care"creates and disseminates the "human fraternity".