On June 3, 2017, the whole of Spain was shaken by the jihadist attack on London Bridge. Among the chaos of news that reached us, we learned that a young Spaniard, Ignacio Echeverría, had lost his life in that terrorist act.
The anguish that the Spanish society shared with his family soon turned into deep admiration as the details came in. We learned that the young lawyer was returning with his friends from skating and they came across the Dantesque scene. People running away, screams of terror, and in the background a terrorist stabbing a young woman. Ignacio didn't think about it, there was no time for it, and took his skateboard as a weapon and shield to fight against those terrorists. That young woman, Marie Bondeville, saved his life. The three terrorists were shot by the police. Ignacio died from a stab wound in the back.
But his gesture crossed borders and consciences. And he became known as 'the skateboard hero'. And the tributes and recognitions followed. The tracks of skate all over Spain with his name. The highest decorations in Spain and Great Britain. Ignacio represented the best of our land. Courage, generosity, extreme altruism. And the best of Humanity. To be able to give his life for a stranger.
We soon understood that Ignacio's way of being was not improvised. It was not an instinctive outburst that led him to confront the terrorists. It was born of his deep religious convictions. Ignacio was a young Catholic committed in his daily life, in his work, in his parish. Many anecdotes could be told that show this. His gesture of giving his life was, in truth, an image of that giving of life for love that Jesus Christ taught us.
Now, four years later, a group of young people from the Militia of Santa Maria, integrated in the educational project "Come and see Education" have taken up his legacy and have staged a musical that narrates the last twenty-four hours of Ignacio's life. An hour and a half of theater and music that want to be their particular tribute to this young man from Madrid. Created and performed by the same young people who have previously created other musicals such as 'Hijos e la libertad', 'Contigo' or 'De dioses y hombres', this musical has the great value of giving a voice to young people and that they, Ignacio's contemporaries, are the ones who take the baton and pay tribute to him.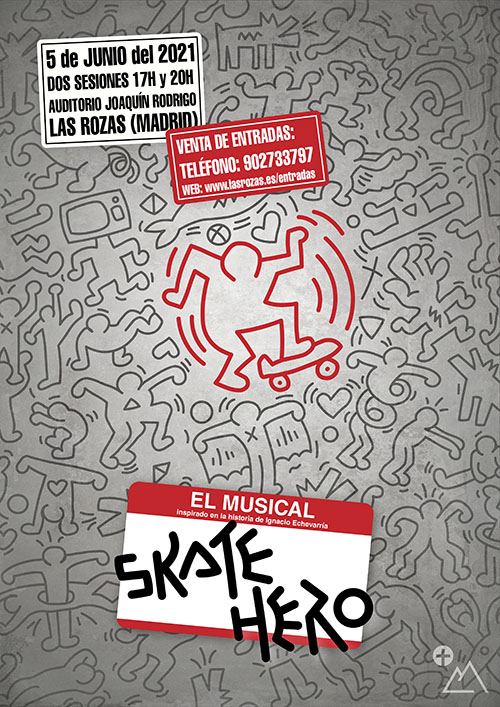 The musical
LocationAuditorio Joaquín Rodrigo, Las Rozas (Madrid)
DayJune 5, 2021
Time: 17.00 h. and 20.00 h.
The musical genre is undoubtedly one of the richest and most complex to bring to the stage. And for this reason it offers many possibilities for educational work with young people. Undoubtedly the sons of Don Bosco, the Salesians, are specialists in this type of representation. And, in general, the Church has always been sensitive to transmitting its message through the performing arts. I have no doubt that it is worthwhile to promote this type of educational and pastoral dynamics. In it we would find a powerful means of communication and evangelization also in our time.
On this occasion, on the fourth anniversary of Ignacio's death, this musical has without a doubt a special meaning. It is also a moment to accompany the family who will be present, and to show everyone that Ignacio's death was not in vain. That his example lives on.
Tickets available from June 1
On line www.lasrozas.es/entradas
Telephone sales 902733797