Related

Lupin

Death in Salisbury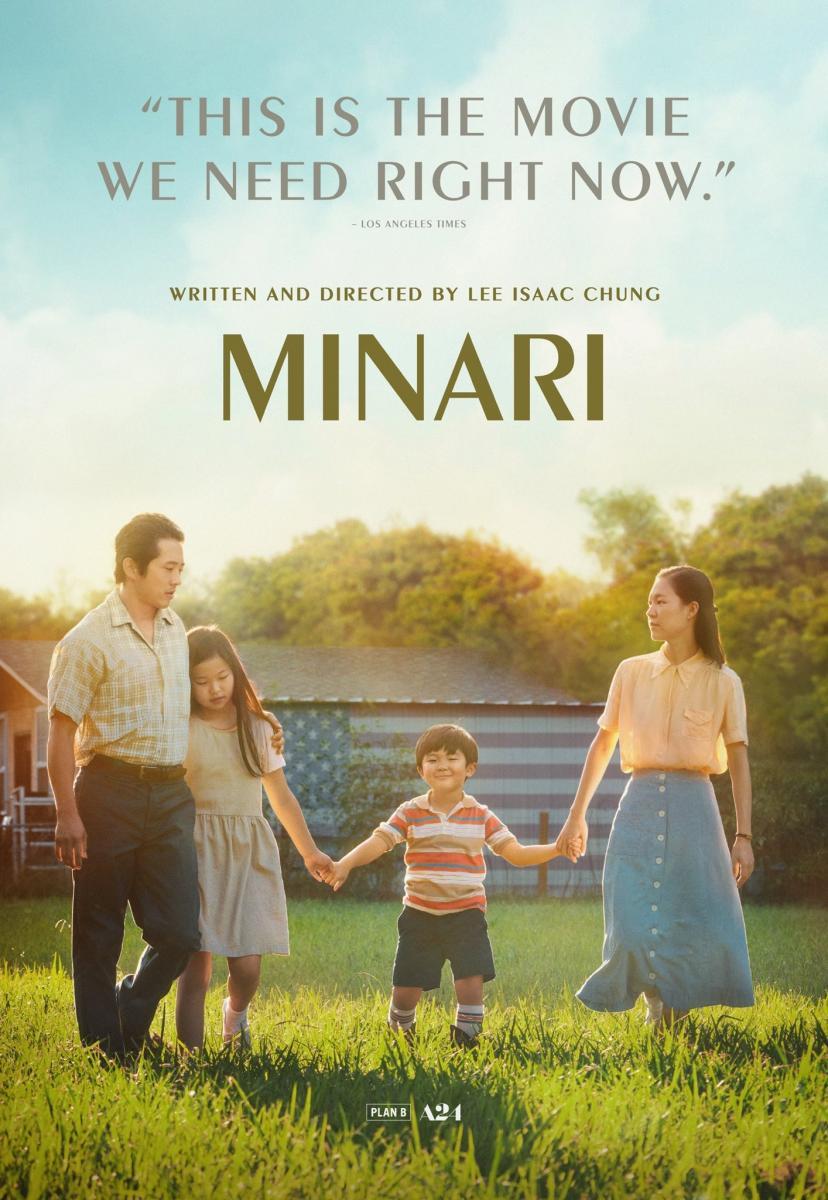 Minari
Original title: Minari
AddressLee Isaac Chung
ScriptLee Isaac Chung
Country and year: United States, 2020
Lee Isaac Chung (1978), American director of immigrant parents, takes another step forward in his eminently social filmmaking career with Minari. His career has been acclaimed and awarded since the release of his first film, Munyurangabo, where he already laid the foundations of what would become a filmmaking committed to the deepest aspects of life. Awarded at Sundance and with six nominations for the 2021 Oscars, including Best Picture, Best Director and Best Actor (Yeun), Minari is a strong bet for a sensitive, polished script and great performances.
After a decade working along the West Coast, the Yi family moves to Arkansas, where the father seeks to fulfill his dreams: to buy and farm land so he can set up on his own. This will plunge us deep into the psyche of the father, a brilliant Steven Yeun who plays Jacob, a man as patriarchal as his name, proud and rational. This character will be torn between his pride, his dreams and keeping his marriage to Han Ye-ri, which breaks lances in favor of sanity and rescue the lost confidence in her husband. And this is, in the director's words, the main theme: the story of a marriage. Their life will change even more with the arrival of her mother, an intelligent and plain mother-in-law who takes life with philosophy, being a source of inexhaustible affection.
Minari is an American feature film written and directed by Lee Isaac Chung. It is a semi-biographical drama about marriage, the struggle for dreams, the search for roots and the importance of family. It highlights uprootedness and the search for community. In this vein, the Church plays an important role, but he confines it to a communal role, along the lines of Byung-Chul Han's philosophical collectivism. Within marriage he creates a classic situation that pits rationalism and faith against each other, and adds to this superstition, in a struggle where no one wins. He also creates a considerable religious concoction (it makes no difference to go to one church or another, he equates faith with superstition) with some veiled criticism of institutional religions.
The cinematographic style of the film is well cared for and has a leisurely pace, with instrumental and discreet musical themes by Emile Mosseri (Kajillionaire). A refined and simple shooting style, with a moderate but powerful use of the sequence shot.
Related

Lupin

Death in Salisbury